Easy C Rider - Ride Pictures 2013

June 1st, a joint ride with 7HW and NVP starting in Sterling ... a nice day, except that temperatures reached 90F by late in the ride.
Dick designed and led the half-metric (with all riders from Easy C Rider). Dave McCormick (NVP) and Gary Bowers (7HW)
handled the longer ride.
| | |
| --- | --- |
| Riders started showing up... | ... early |
| Leaders Dick and Dave (where did Gary go?) | NVP riders pose for a pic |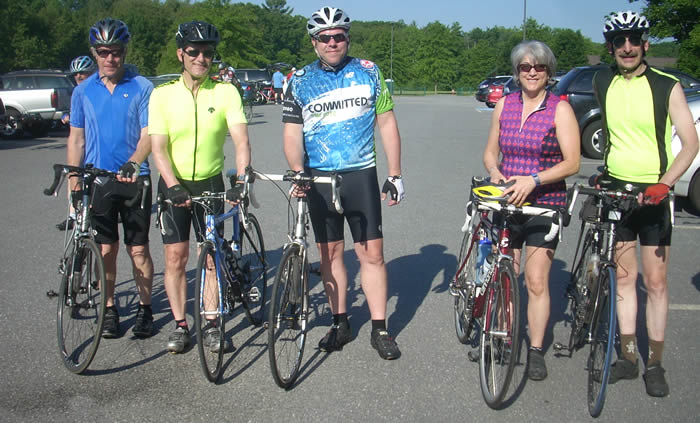 The half-metric group ready to go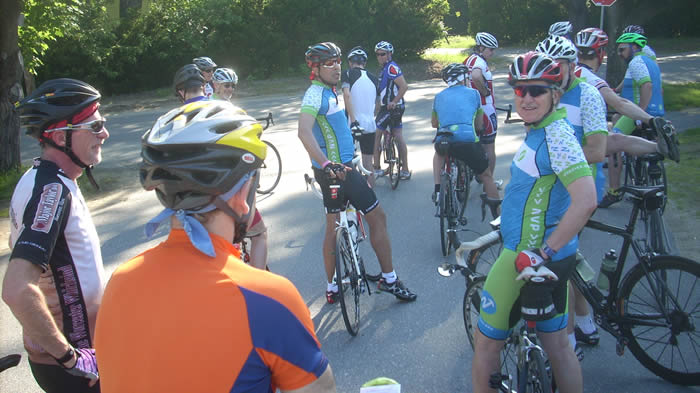 Some of the faster riders ready to take off
| | |
| --- | --- |
| Half metric | en route |
| At mile 15 on the short ride we | crossed paths with metric riders coming back from eastern loop |
| Newell Hill Rd | Lancaster |
Last updated 06/01/2013